Tammy L. Bailey grew up in historical Appomattox, Virginia and moved to Ohio the day after she graduated high school. A third generation veteran, she joined the Army National Guard in 1988, served five years in the active duty Army, and retired as a Master Sergeant from the Ohio Air National Guard in 2011. She is a wife and a mother of two boys. She is a huge Jane Austen fan and loves watching Jane Austen movie adaptations.
Her debut novel, Lord Bachelor, became a finalist in the Heart of Excellence, Reader's Choice Awards. Her first full-length historical romance is due for release May 28, 2018.
When she's not writing contemporary or historical romance, she enjoys Star Wars movie night with her 11-year-old son and going to drumming practice with her 14-year-old son. Fall is her favorite season, the B-17 is her favorite plane, and Hawkeye is her favorite Avenger.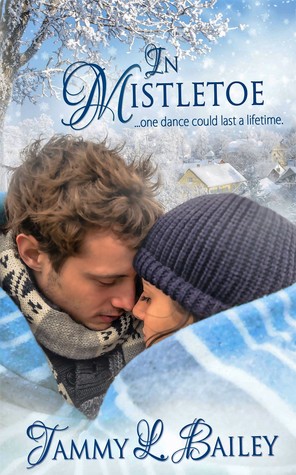 "Do you like rum cake?" he asked to keep himself from having to reevaluate all the reasons again. He admitted Wilhelmina Hawthorne's dessert was more alcohol than flour, but anything to keep Grace from leaving him to go check her text messages in case the damn wish somehow made it through…not that he believed in the folklore in the first place.
"Sure, but I'm not very good with liquor." She tucked a piece of dark hair behind her ear.
He chuckled, imagining her getting wild and disrobing on top of his antique coffee table.
"So, what happens with you and alcohol?"
She smiled. "I don't take off my clothes, if that what you're asking."
"Damn."
She laughed but lifted a dainty finger as if to give him a warning. "I fall asleep, so I can have some cake, but keep in mind there's a very good chance my face will fall flat into the plate after my third bite."
"I'll take that chance."
"It's your call." She shrugged. He left her to retrieve Wilhelmina's prized rum cake, deciding to bring the entire Bundt-shaped dessert with two forks resting on each side. When he entered the room, he found Grace sitting in quiet contemplation, her attention focused on the dormant redbrick fireplace. Since he'd installed the gas furnace several years before, he'd not had any desire to light the fireplace up again, even when his dates hinted several times of how romantic it would be to cuddle before a crackling fire.